The Magic Lantern: Part 2 - Live Event

The Magic Lantern: Part 2 is the second installment of an ongoing series of interactive animation projects and kinetic art, which explores the art of animation through various, animation-viewing contraptions of the old and the new. This installment of the Magic Lantern focused on animated sculptures created from modern tools such as 3D printing.  A live presentation was streamed online on October 26, 2020, hosted by the Urbana Free Library. The presentation was divided into two parts - showcasing of animated shorts and kinetic art, then a live-demo of 3d-printed zoetrope.
The 3d-printed zoetrope consists of approximately 530 pieces printed individually at a total of more than 150 machine hours. 
Digital modeling and pre-visualizing of the animation was created in
Autodesk's 3ds Max
.
Some process images below.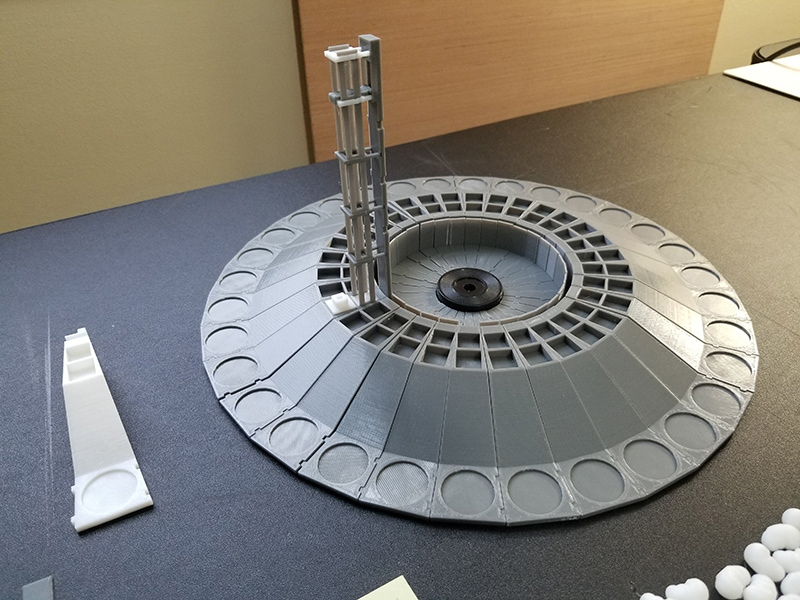 This project was in part funded by the Urbana Arts & Culture Program and the City of Urbana.